Paterson Times
---
Drug dealers from New York arrested near Paterson
By P.T.
Published: August 7, 2013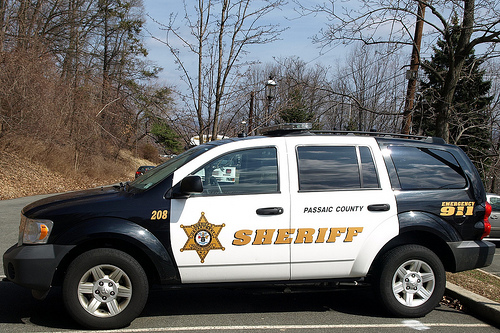 Two out of state drug dealers were arrested between the borders of Haledon and Paterson on Wednesday evening as they were completing a heroin transaction, according to the Passaic County Sheriff's Office.
Imad Urrutia, 19-year-old, of Sparrowbush, NY, the seller, was inside a black 1990 Porsche 911 Carrera, in the parking lot of the Burger King located on Belmont Avenue, where he was meeting Devin Rivera, 20, of West Brookville, NY, the customer, to buy packets of cheap heroin to re-sell in upstate New York.
Urrutia, a drug dealer, "later admitted coming into the City Paterson attracted by the significant cheap prices of Heroin offered in the area, which they can resale it in Upstate NY for a significant profit," according to Richard Berdnik, the Passaic County Sheriff. The two men, both from New York, conspired to buy cheap narcotics from the city, transport it out of the state to sell it elsewhere for a substantial mark up.
Detectives noticed the two individuals were exchanging something between each other using their hands; it was immediately clear to officers that a drug transaction was taking place. Detectives nabbed Urrutia, the seller, and Rivera, the buyer; 13 packets of heroin was recovered from the suspects after the arrest; both have been charged with various drug offenses.
After being processed the two men were released pending a court appearance at the Haledon Municipal Court. Urrutia's vehicle was impounded during the arrest: Berdnik "will be filing forfeiture proceedings to seize the black Porsche."
"It is my hope that today's arrest sends a message to drug dealers that they are not welcome in Passaic County. It irritates me greatly, that individuals come to our community, for the purpose of buying heroin and then go back to their hometowns and resell the narcotics at a profit," said Berdnik. "The Sheriff's Office will continue to aggressively arrest any individual involved in the narcotics distribution chain."
Copyright © 2012-2021 Paterson Times all rights reserved.