Paterson Times
---
4 Paterson schools ranked in various top 10 lists made by Jerseycan
By P.T.
Published: September 27, 2013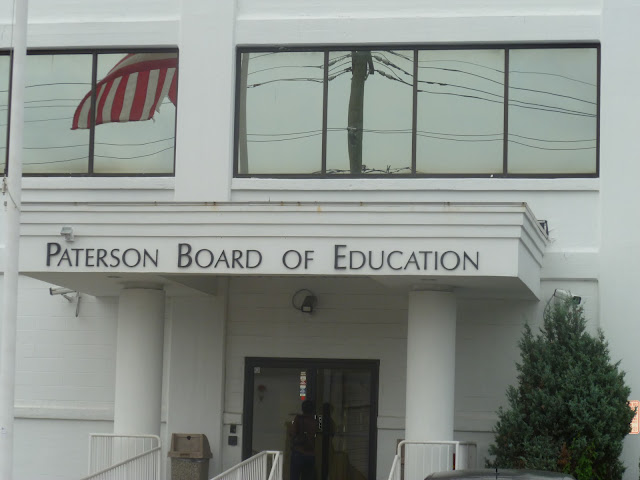 Four public schools in Paterson have been included in the top ten performance ranking released earlier in the week by Jerseycan, an advocacy group critical of State issued school report cards.
Alexander Hamilton Academy
Alexander Hamilton Academy, located on 16th Avenue, received the most recognition, by being placed in the top ten schools in three different categories. In the category of low-income student performance the academy was 7th place; in black student performance the academy came in 3rd place; in Latino student performance the academy was placed in 9th place.
School 19
School 19, located on James Street, was ranked by the group in 5th place in performance gain.
Roberto Clemente Elementary School
Roberto Clemente School, located on Rosa Parks Boulevard, was ranked in 8th place in the low-income student performance category; the school was also placed in the Latino student performance category in 9th place.
Norman S. Weir Elementary School
Norman S. Weir Elementary School, located on College Boulevard, was placed 4th in the black student performance category; the school was placed 5th in low-income student performance; and it was placed again in 4th place in black student performance [in the report the same category is placed twice with different ranking for the school].
Report cards
Alexander Hamilton Academy is "about average when compared to schools across the state," according to the Department of Education report card; the school ranks within 99-percentile amongst its peers, making it one of the top performing school in the district, but only within the 52-perceitle state-wide.
All four of the school ranked are labeled by the State as schools whose "academic performance is very high when compared" to peers; however, in rankings that include schools from across the State the ranks are not so good, some of them being labeled as "lags in comparison to schools across the state."
The ranking takes into account strange categories like low-income and performances by minority groups, criterion which are considered in the State's report card issued annually.
"We believe in using data to guide decision-making in education, whether it's decisions parents are making about schools or policy decisions that are being made at the state and local level," said Janellen Duffy, director of the group in a written statement. "These report cards are a tool for such data-driven decision-making primarily aimed to help parents."
The report informs what is already known: that these four schools rank well among similar schools composed of minorities and low-income students.
Copyright © 2012-2023 Paterson Times all rights reserved.