Paterson Times
---
Three Pennsylvania residents arrested buying heroin in Paterson
By Jonathan Greene
Published: March 28, 2014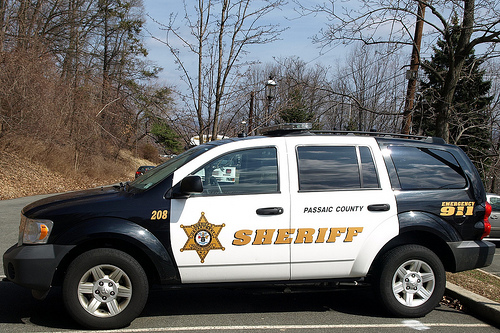 Two men and a woman, all three from Pennsylvania, were arrested on Thursday near 10th Avenue and East 30th Street after buying heroin, announced Richard Berdnik, the Passaic County Sheriff.
Shawn MacQuirk, 26, of Kunletown, PA; Jason Frey, 27, of Brodheadsville, PA; and Stephanie Veley, 27, of Marshalls Creek, PA, were arrested Thursday after detectives observed one of the suspects engaging in a "hand to hand drug transaction."
The sheriff's office had setup surveillance in the area prior to the arrest. "During the surveillance a Jeep Liberty with Pennsylvania plates was observed circling the block several times," according to the sheriff.
Inside the 2005 Jeep Liberty were MacQuirk, Frey, and Veley. "After observing a hand to hand drug transaction, a motor vehicle stop was conducted," said authorities. MacQuirk, the driver, was asked to step out of the vehicle, after which detectives interviewed all three suspects.
The suspects were "interviewed at the site and were acting nervous and visibly shaken." Inside the vehicle detectives found 200 glassine envelopes of heroin, according to the sheriff.
"The heroin with a street value of up to $2,000 in the City of Paterson is often sold for double that price in parts of Pennsylvania," according to the sheriff's office.
All three have been charged with drug possession and are being held in the city's police lockup. Veley is also being held on an outstanding criminal warrant issued in Sussex County. The vehicle has been seized and is pending forfeiture.
"The only way to stop illegal drug activity is to actively enforce the laws," said Berdnik. "I want to send a message to those who cross State lines to buy drugs in Passaic County, you will be identified and arrested."
Copyright © 2012-2022 Paterson Times all rights reserved.