Paterson Times
---
48 nabbed in two-month long sex offender crackdown
By Jonathan Greene
Published: August 1, 2014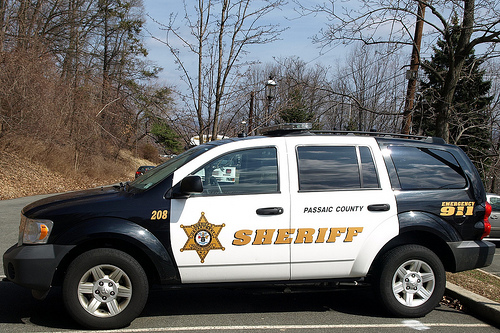 A two-month long operation jointly carried out by local, state, and federal law enforcement agencies targeting sex offenders yielded 48 arrests, announced the Passaic County Prosecutor's Office on Friday afternoon.
The operation titled Passaic County Sex Offender Apprehension & Fugitive Enforcement or PC-SAFE brought together the United States Marshal Service, the Passaic County Sheriff's and Prosecutor's offices, and the Paterson Police Department.
Authorities reviewed all registered sex offenders to see whether the individuals had other violations on record. Once violations were found arrest warrants were obtained from the court and the operation moved to its second phase.
"The second phase saw arrest teams fan out across Paterson to arrest sex offenders for non-compliance with registration requirements or other violations of law," authorities said. Officers working with the Marshal Service belonging to several police departments in the state including the Newark Police Department arrested 48 individuals inside the city.
Three of the offenders violated registration requirements set during their conviction, authorities said. The rest had other violations ranging from aggravated sexual assault, parole violation, child support, and municipal court warrants.
"Law enforcement's goal is to protect the citizens of Passaic County. Initiatives like this allow us to demand that those who have committed sex offenses comply with their court ordered requirements of keeping law enforcement advised of their whereabouts," county prosecutor Camelia Valdes said. "Failure to comply with that simple requirement is intolerable and not in the best interest of the community."
Valdes thanked the city's police department and the county sheriff's office for playing important roles in the operation. A third phase of the operation will involve tracking sex offenders who have moved out of state by spurning New Jersey's registration requirement.
"The U.S. Marshals Service takes great pride in working in partnership with many of the law enforcement agencies in our state and communities," head of U.S. Marshal for the District of New Jersey Juan Mattos said. "These alliances allow us to conduct a sex offender operation that increases the safety and security of our children. Most importantly, these initiatives remove any safe haven for sexual predators who seek to victimize citizens with their dangerous and often violent crimes."
Copyright © 2012-2023 Paterson Times all rights reserved.