Paterson Times
---
51-year-old woman arrested tossing drugs out car window while eluding
By Jonathan Greene
Published: January 25, 2015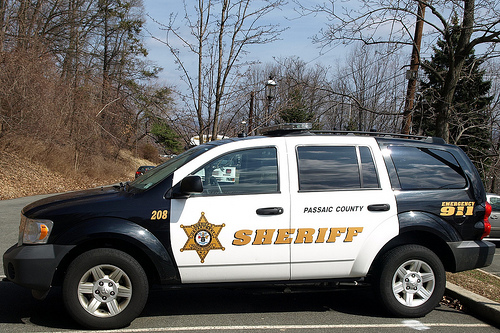 A Clifton woman was arrested late Saturday night eluding sheriff's officers as they attempted to make a motor vehicle stop on Broadway, according to the Passaic County Sheriff's Office.
Dianne Dimodica, 51, was pulled over by sheriff's officers near the intersection of Straight Street and Broadway at around 11:45 p.m. on Saturday. Sheriff's Officers John Tolerico and Jose Vargas attempted the stop, but instead of pulling over Dimodica began throwing suspected illegal drugs out the window of her 1998 Toyota Corolla, Passaic County Sheriff Richard Berdnik said.
Berdnik said the woman drove at slow speed through various city streets before making her way to Route 19 South en route to Clifton. She then exited the highway onto Broad Street and continued driving home on Van Houten Avenue while tossing more suspected drugs out of her window.
Dimodica then pulled into her driveway at 1062 Van Houten Avenue. Officers Tolerico and Vargas apprehended the woman at the location with assistance from the Clifton Police Department, Berdnik said.
Authorities have charged the woman with second-degree eluding police, two-count destruction of evidence, and possession of drug paraphernalia, Berdnik said.
"Though this suspect discarded the narcotics in her possession, she is still be charged with several very serious crimes," Berdnik said. "Because an individual tries to throw out the evidence, it does not mean they will not be arrested and charged. I want to commend all the Officers involved in this pursuit and arrest."
Copyright © 2012-2023 Paterson Times all rights reserved.