Paterson Times
---
Last surviving founder of local Lambda Upsilon chapter passes away
By Jonathan Greene
Published: January 25, 2015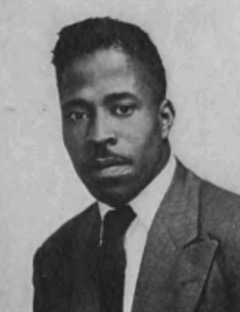 The last remaining founder of the Lambda Upsilon Chapter of Omega Psi Phi Fraternity passed away on January 17, 2015.
George Cassius Riley was 92 years old. He was born in Boston, Massachusetts. He attended Lincoln University to obtain a bachelor's degree in biology.
Riley became a life member of the Omega Psi Phi Fraternity after joining the fraternity in 1943 that led to him becoming one of the founding members of the fraternity's Lambda Upsilon Chapter in Paterson.
He continued his studies majoring in education at Seton Hall University for a master's degree. Riley earned a master's in education, subsequently becoming a special needs teacher at the Newark public school system.
Riley, a World War II veteran, taught at New Jersey's largest public school system for 28 years. When away from his classroom Riley attended Calvary Baptist Church on East 18th Street. He held a great amount of affection for his church family becoming well-known for his service on the Chancel Choir and Men's Chorus.
Members of the Lambda Upsilon Chapter of Omega Psi Phi Fraternity are mourning the passing of their brother who was known for quick wit, charm, and good humor.
Copyright © 2012-2022 Paterson Times all rights reserved.