Paterson Times
---
42-year-old alleged drug dealer arrested on Auburn Street
By Jonathan Greene
Published: February 18, 2015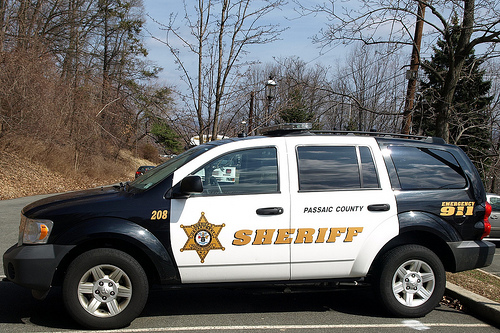 A city man was arrested early Wednesday morning after sheriff's officers spotted him completing a drug transaction with an unidentified female buy buyer on Auburn Street, according to the Passaic County Sheriff's Office.
The alleged dealer Little Carr, 42-year-old, was in the area of Auburn Street at around 2:35 a.m. Wednesday, when Sheriff's Officer Eric Fajardo and Detective Carlos Aymat observed him conduct a hand to hand drug transaction with an unidentified female.
Carr ran from the officers triggering a foot pursuit. Fajardo and Carlos chased Carr before apprehending him.
Carr was placed under arrest. A search of Carr found he was in possession of crack cocaine, heroin. Carr had 65 glassine envelopes of heroin, 40 zip lock baggies of crack cocaine, and a large plastic sandwich bag containing ½ ounces of un-packaged cocaine, Sheriff Richard Berdnik said.
The un-packaged cocaine has a street value of $1,200, authorities said. Authorities found Carr had several outstanding warrants in Paterson and Clifton.
"This yet another example of how alert Officers on routine patrol can identify and arrest drug dealers," Berdnik said. "The Sheriff's Office will continue to look for and arrest those involved in narcotic related transactions."
Copyright © 2012-2023 Paterson Times all rights reserved.