Paterson Times
---
21-year-old with gun arrested inside Park Avenue apartment hallway
By Jonathan Greene
Published: April 24, 2015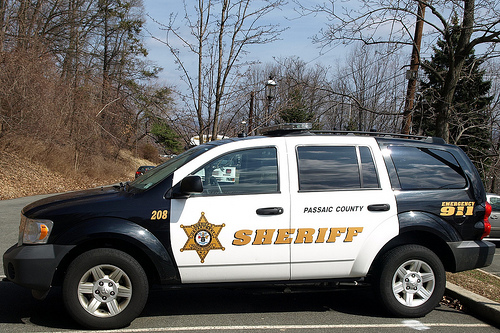 An armed city man loitering in the hallway of an apartment building on Park Avenue arrested during the early morning hours of Friday, according to Passaic County Sheriff Richard Berdnik.
Ramier Free, 21-year-old, was at the common hallway of 315 Park Avenue at around 2:44 a.m. Friday when he was suddenly startled by sheriff's officers Eric Fajardo and Joseph Royce. Free raised his hands.
Fajardo asked Free what was wrong. "I'm going to keep it real with you guys, I have a gun on me," Free responded.
Authorities searched the suspect and recovered a Walther PPKIS, Berdnik said. Free was handcuffed and searched for drugs. The search yielded 8 glassine packets of heroin.
Free was not a resident of the apartment complex.
Free is charged with gun possession, possession of a weapon during the commission of a crime, hollow point ammunition possession, certain person not to have weapons, and heroin possession.
Authorities transported him to Paterson police lockup.
"I want to once again commend these Officers for working quickly toward facilitating an arrest of individual that only had drugs in his possession, but a load weapon," Berdnik said. "Taking a gun off our streets from an individual in high drug and gang corridor in the early morning hours, will potential stop an unnecessary act of violence."
Copyright © 2012-2023 Paterson Times all rights reserved.