Paterson Times
---
Sheriff's detectives arrest alleged city heroin dealer and out-of-town buyer
By Jonathan Greene
Published: May 2, 2015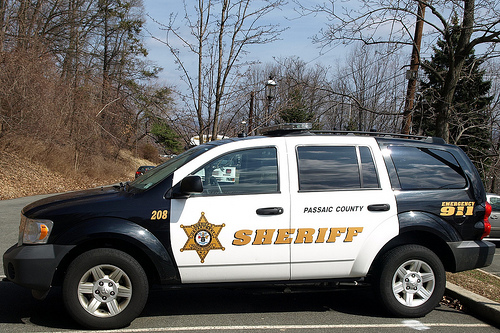 An alleged city drug dealer and a Hudson County buyer was arrested on Friday morning, according to Passaic County Sheriff Richard Berdnik.
Corby Jackson, the alleged drug dealer, and Nicholas Bonavita, 25, of Guttenberg, were arrested at around 9:45 a.m. on Friday in the area of East 16th Street and 8th Avenue, Berdnik said.
Authorities acted on an anonymous tip of drug dealing taking place in the area. Jackson was observed exiting his East 16th Street home to meet a suspected buyer in a black jeep later identified as Bonavita.
Detectives witnessed the two suspects engage in a hand-to-hand drug transaction before both fled the area in speeding vehicles.
Authorities pulled over Bonativa's black jeep and Jackson's white Infinity. Detectives recovered 15 packets of heroin stamped "EXIT 59" from Bonavita.
Jackson was arrested and charged with drug offenses for selling the 15 packets of heroin recovered from Bonavita, authorities said. $3,200 in cash was recovered from Jackson. Authorities also recovered 140 packets of heroin valued at $1,200 in Jackson's home labeled "EXIT 59."
Bonavita is charged with heroin possession and Jackson is charged with distribution of heroin, Berdnik said.
The sheriff said the currency was seized from the alleged drug dealer and his white Infinity is subject to forfeiture.
Copyright © 2012-2023 Paterson Times all rights reserved.