Paterson Times
---
Public works employees prevail in overtime dispute against city
By Jayed Rahman
Published: June 12, 2015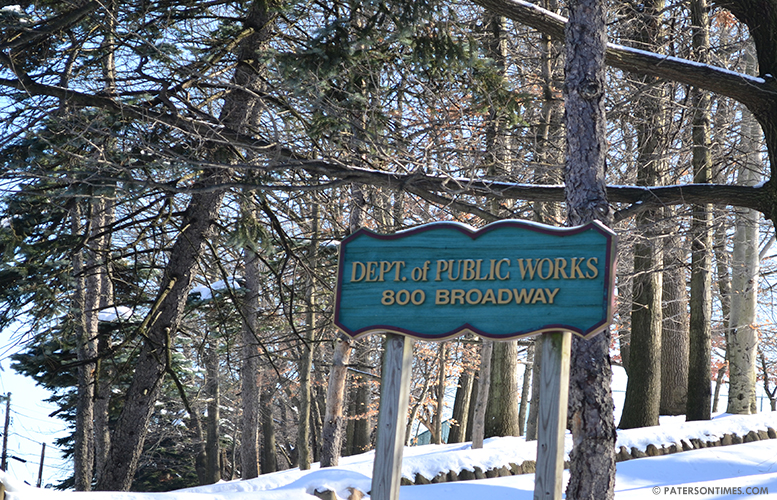 The city's public works employees won a victory at the New Jersey Public Employee Relations Commission in their dispute against the municipality over untimely overtime payments, but city officials this week said they are appealing the arbitrator's decision.
Arbitrator Gary Kendellen ruled in favor of the public works employees union, AFCME Council 52 Locals 2272 and 3374, in a dispute that began in July of last year, when the city ended the practice of issuing a "corrective check" the same day an overtime payroll error was reported, according to the decision issued on March 9th, 2015.
Despite that favorable decision the problem continues to persist, said Michael Jackson, president of local 2272. "We still have employees who are being denied their pay because of errors in the payroll system," said Jackson. He said just last Friday five employees called him about payroll errors that resulted in delayed overtime payments.
"The ruling and the findings in report are very clear, so I'm curious as to why we're not in compliance," said Kenneth Morris, councilman at-large, on Tuesday evening.
Law director Domenick Stampone said the city is "amidst appeal" in the case. Morris told Jackson he could not publicly discuss the matter which is in litigation, but said he will discuss it with administration officials and issue a memorandum.
At issue is a past city practice of cutting checks to employees after payroll pay failed to include overtime compensation. One employee's experience highlights the issue. Beverly Valentine, a 15-year veteran, put in 5.5 hours of overtime on July 15th, 2014.
On August 1st, 2014, Valentine received her pay for period ending July 20th, 2014. That payment did not include her 4.4 hours worth of overtime.
She was told that a new policy was put in place and that "payment would not be made until the next regularly scheduled payroll check," according to Kendellen's decision. However, prior to that, for more than a decade, whenever she experienced the same issue, Valentine was issued a corrective check.
Those checks were controversial offline checks that embroiled former mayor Jeffery Jones and mayor Jose "Joey" Torres in major scandals that resulted in the latter's administration to attempt to discontinue the practice.
There's also the biometric time tracking machines which not all public works employees, who work in dirt and grime, can utilize, said Jackson. He said there are two such machines at the director and deputy director's offices. Those machines are often dusty and at times do not work as they should, he said.
The city's collective bargaining agreement with the union states the employer ought to "promptly, no later than the next regular payroll check" pay the employees their earned overtime, according to the decision.
The decision states that the city has noted that it did pay the overtime wages at the center of it all, but that "it failed to do so 'in the next regular payroll check following when those monies were earned.' Instead, it did not make the payment until the next regular payroll check thereafter," wrote Kendellen.
Kendellen wrote that the collective bargaining agreement "does not make an exception to this requirement of prompt payment in circumstances when the employer's error has resulted in payment not being included in the regular payroll check."
The arbitrator directed the city to reinstate its previous policy of promptly paying employees the same day the payroll errors are reported.
"The employer violated the collective bargaining agreement, and its past practice thereunder, when having erroneously failed to pay employees for overtime work on their regular payroll checks, it failed to make such payments on the days on which the errors were reported," wrote Kendellen.
Copyright © 2012-2022 Paterson Times all rights reserved.