Paterson Times
---
Three with heroin, needles arrested in Grand Street vehicle stop
By Jonathan Greene
Published: June 13, 2015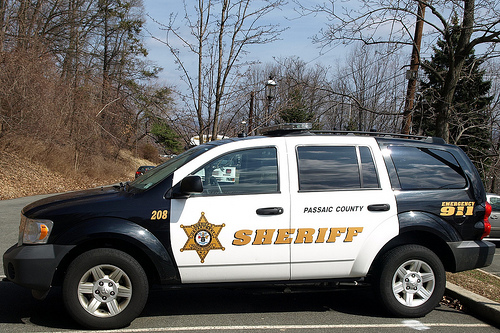 Authorities arrested three people on drug charges during a traffic stop on Grand Street Friday night, according to Passaic County Sheriff Richard Berdnik.
Jefferey Kain, 27, of Oxfrod; Chad Camel, 34, Hackettstown; and Katie Kain, 24, Oxford were inside a 2010 Hyundai Accent with a broken windshield at the intersection of Grand and Jackson streets at around 9:25 p.m. on Friday.
Sheriff's Officer John Tolerico was stopped for having a broken windshield, authorities said. Tolerico approached the vehicle and saw an orange-capped hypodermic needle in the back seat.
Authorities searched the vehicle collecting 17 glassines of heroin stamped "McDonalds," 26 empty glassines, and two hypodermic needles. Estimated value of the drugs recovered is $700, authorities said.
"Once again, a routine traffic stop yielded an arrest of three individuals on narcotic charges," Berdnik said. "These arrests should send a message, if you come into Passaic County to buy or sell drugs, you will be arrested."
Copyright © 2012-2023 Paterson Times all rights reserved.