Paterson Times
---
Drug dealer using stash locations to sell along 10th Avenue nabbed by authorities
By Jonathan Greene
Published: October 16, 2015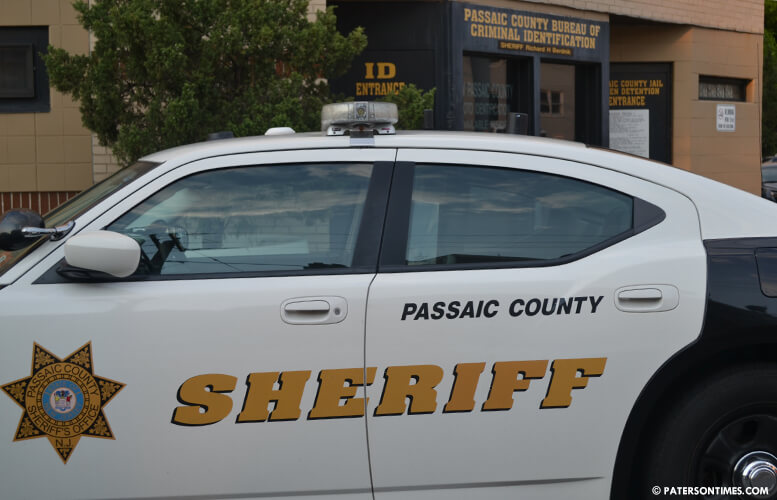 A week long investigation into drug activity along 10th Avenue and East 28th Street in Paterson led to the arrest of dealer and a buyer on Tuesday, according to Passaic County Sheriff Richard Berdnik.
Authorities arrested Tydis "Bobby" Robertson, identified as an area drug dealer early on in the investigation, after a chase through East 29th Street on possession of 340 glassine envelopes of heroin.
Also arrested was a buyer Jaheem Warren, 24, of Paterson. $2,147 in suspected drug proceeds was recovered from the two men. Authorities observed an exchange of currency and rectangular object recognized as bricks of heroin between the two men.
Authorities chased the buyer and the dealer to a backyard near the location and arrested them. Both have been charged with possession, distribution, and resisting arrest.
Warren had 110 glassines of heroin and seven zip-lock baggies of crack cocaine, Berdnik said. Authorities confiscated $448 in cash from him.
Investigators found Robertson was using stash locations to sell his drugs on the streets. A search of his stash location yielded 290 glassine envelopes of heroin.
The Sheriff's Office launched the investigation after getting numerous complaints from residents. Detectives also received information from the New Jersey State Police Intel Unit in the course of the investigation.
A career drug dealer Robertson had three prior conviction for dealing drugs using various locations to stash his wares, authorities said.
"The Sheriff's Office will continue to arrest individual involved in the narcotic trade," Berdnik said commending his officers. "Drug activity hurts the fiber of a neighborhood."
Copyright © 2012-2023 Paterson Times all rights reserved.