Paterson Times
---
Paterson planning board blocks charter school from using Don Bosco building
By Jayed Rahman
Published: July 6, 2016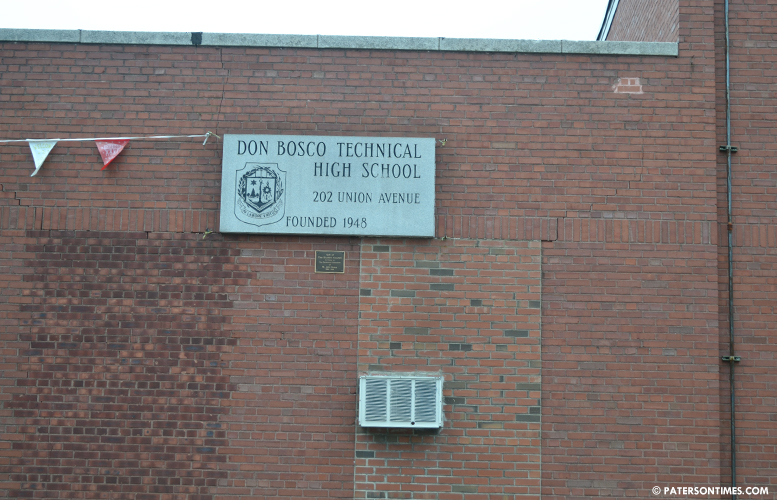 Citing safety problems, the city's planning board recently blocked the Paterson Arts and Science Charter School from moving into the Don Bosco Technical High School building on Union Avenue, according to officials.
In a 3-3 vote planning board members rejected the school's temporary move from the former Paterson Catholic High School building on 11th Avenue to the Union Avenue site on Monday, June 27th, 2016, said planning director Michael Deutsch on Tuesday morning.
Board members cited asbestos, traffic problems, and delays in demolishing the building for a new school at the location when they rejected the application.
"The residents let us see the issue with the buses," said board Mark Fischer. "It's less kids, but more buses."
Fischer said residents, advocates, and others attended the special board meeting to oppose the charter from moving into the neighborhood.
"There's just a lot of issues with the building," said board member Nelly Celi. She said the building has a leaky roof. "Our concern was for the safety of the children."
Paterson Arts and Science Charter School, which has 540 students, was expected to utilize the building for several months after the New Jersey School Development Authority (SDA) purchased the Paterson Catholic High School building it currently occupies for the school district.
The charter school notified parents that it will be at the location for a year, but told the board it will be at the site for several months, said board members. State officials said the charter is to occupy the building for few months before it is demolished to make way for a new and expanded Don Bosco building for the district in area particularly overcrowded with students.
A Paterson Arts and Science Charter School representative did not respond to a message for comment on Tuesday. The attorney for the charter has threatened to take the case to New Jersey Superior Court, said officials.
The charter has had a tough time in the city since it opened in August of 2013. For example, when it first opened on East 33rd Street neighborhood residents booted the school out of the area. It moved to the Paterson Catholic High School building which will be occupied by public school students in the coming school year.
With two months to go before school opens, it's uncertain what the school will do. Though the board rejected the Paterson Arts and Science Charter School's application, it approved Philip's Academy Charter School of Paterson to move into the Boris Kroll Mill building on State Street.
Email: [email protected]
This report was last updated on July 6th, 2016 at 2 p.m.
Copyright © 2012-2022 Paterson Times all rights reserved.