Paterson Times
---
Paterson mayor Torres appoints scandal-ridden lobbyist to Passaic Valley Water Commission
By Jayed Rahman
Published: January 20, 2017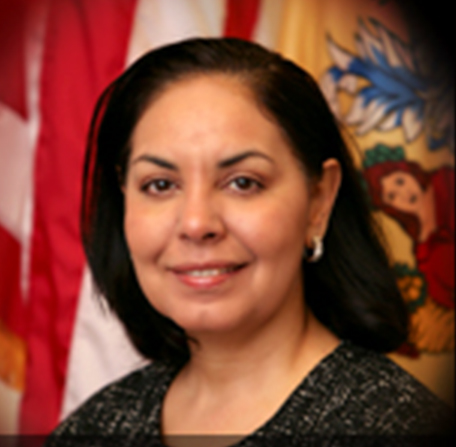 Mayor Jose "Joey" Torres appointed his longtime friend and ally lobbyist Idida Rodriguez, who has been involved in scandals over the years, to the board of the Passaic Valley Water Commission.
Rodriguez was sworn in for a four-year term to the commission at its reorganization meeting this month to succeed school board member Chrystal Cleaves. A low-key lobbyist at the Trenton-based firm 1868 Public Affairs, Rodriguez has been involved a number of scandals.
In 2014, she voted to award a $24,000 contract to her former client Millennium Strategies while on the board of the Paterson Parking Authority. She told the Paterson Times the next year she did not see a problem with her vote because the company was a client for two months in 2012.
In October 2009, Rodriguez allegedly steered a $749,000 contract to a former client of her lobbying firm Medina Consulting/Carillo Engineering for the controversial reservoir capping project while serving on the water commission's board. The New Jersey Attorney General's Office opened an investigation and subpoenaed records from the commission, according to a news report.
Rodriguez was also involved in a scandal in 2004 during which it emerged a large number of donors to Torres and senator Nellie Pou were receiving lucrative contracts from the city's school district. She was one of those donors at the time contributing almost $5,000 to Torres and Pou. Her consulting firm IRODZ Associates received a $45,000 contract from the district in 2001-02 to increase minority representation in construction work. Her firm was awarded a $1.5 million contract in 2003 by the School Construction Corporation to increase minority representation and she was hired for a $39,000 job at the district as coordinator of a minorities in construction trades program, according to a news report.
Rodriguez did not return a call for comment on Friday morning. She served two previous terms on the board. She was first appointed to the board on April 1st, 2007. She was re-appointed on January 1st, 2009. She served through December 31st, 2012. Mayor Jeffery Jones did not re-appoint her to the commission.
A message seeking Torres' comments for this story went unanswered on Thursday afternoon. The mayor was asked in the message whether she was the best individual to fill the seat given her past scandals.
Rodriguez helped Torres in obtaining his business administrator job at Jackson Township when voters booted him out of office in 2010, according to sources. She was also listed as a reference in the successful employment application submitted by the mayor's daughter to the Passaic Valley Water Commission in 2015.
Councilman Andre Sayegh, who is a critic of the mayor, said he was "disappointed" at the mayor's pick. "I'm disappointed that Chrystal Cleaves was not reappointed. She served with tremendous distinction," he said.
Sayegh called the mayor's action to appoint Rodriguez as "not a prudent move."
Owned by Paterson, Clifton, and Passaic City, the Passaic Valley Water Commission has a $92.9 million budget. Paterson is the biggest shareholder in the water company which serves the northern New Jersey area.
Commissioners receive an annual $7,500 stipend and family health benefits from the commission.
Email: [email protected]
Copyright © 2012-2023 Paterson Times all rights reserved.