Paterson Times
---
Sheriff's detectives seize loaded Glock handgun, heroin in traffic stop
By Jonathan Greene
Published: April 13, 2017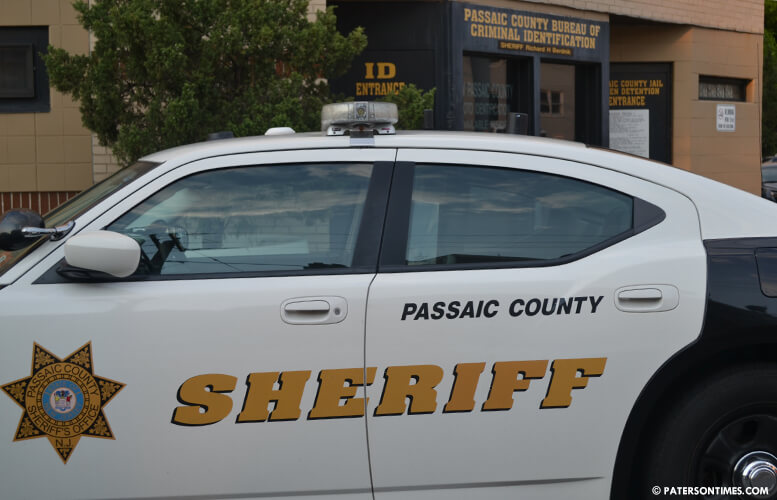 A loaded handgun was seized and 23 glassine envelopes of heroin was confiscated in a motor vehicle stop on Wednesday afternoon, according to Passaic County Sheriff Richard Berdnik.
Jason King, 32, and Keon Moses, 29, both of Paterson, were pulled over in a tinted blue Cadillac on Halpine and North 4th streets at around 4 p.m.
Detectives approached the passenger side of the vehicle and observed the handle of a handgun sticking out of an open backpack.
A loaded .40 cal Glock handgun reported stolen out of Paterson in December was recovered. Authorities also seized 23 glassine envelopes of heroin.
"This fairly routine enforcement of a traffic law yielded drugs and a loaded Glock handgun. Taking a loaded weapon off our streets prevent the potential for yet another senseless act of gun violence," Berdnik said.
Authorities said King's personal properties were inside the backback. He allegedly told detectives he found the handgun. Authorities charged King with handgun possession, certain person not to have a firearm, hollow point bullet possession, receiving stolen property, and heroin possession.
Moses had an active warrant from Passaic County Court for aggravated assault. Authorities transported him to Passaic County Jail.
Copyright © 2012-2023 Paterson Times all rights reserved.