Paterson Times
---
Passaic County Tech offers to take on 50-percent of busing cost for Paterson students impacted by cuts
By Jayed Rahman
Published: June 29, 2017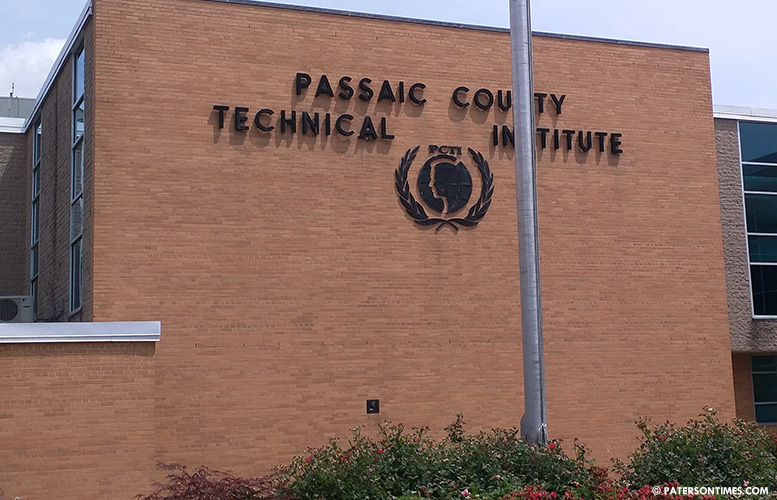 The Passaic County Technical Institute is willing to cover 50-percent of transportation cost for 491 students facing loss of busing in the next school year, said Albert Buglione, an attorney for the vocational high school, on Thursday afternoon.
"We're seeking to have a compromise," said Buglione at the vocational school's board meeting. His announcement received applause from worried Paterson parents who packed the meeting room.
School board members in Paterson called for the vocational high school to agree to split the transportation cost weeks ago. Some school district officials welcomed the announcement while others appeared lukewarm to the proffer.
"It's a good first step," said school board president Christopher Irving. He was glad to see the high school recognize it has some responsibility in ensuring city students safely make it to its campus, he said. "We do need to figure this thing out together and not point fingers at each other," he told the board.
School board member Manny Martinez described the offer as an "olive branch." The district and the vocational school have been at odds since the busing issue emerged.
"We're all here to seek a resolution," said Martinez. His other colleagues Chrystal Cleaves, Oshin Castillo, Lilisa Mimms, and Jonathan Hodges were all in attendance.
"It's refreshing that you've heard our concerns," said Mimms. She has disagreed with her colleagues on the issue and argued in favor of restoring courtesy busing in the district.
"This has been a distressing situation for us. We're struggling with our financial condition in Paterson," Hodges told the board. "We've not been able to maintain the programs we need."
Irving said the board has to deliberate and consider the offer.
Paterson ended courtesy busing to save $930,000 when it faced a $42 million budget shortfall that led to the elimination of 208 jobs (among them 96 teachers).
Passaic County Technical Institute students are not the only ones impacted by the elimination of courtesy busing. 199 students enrolled Paterson schools will also lose busing in the upcoming school year.
In all, 690 students are impacted.
James Smith, head of security at the Paterson Public Schools, who is also in charge of transportation, suggested the district may not be able to take the offer. He said if the district takes the offer it will have to re-institute courtesy busing for all 690 students and not just 491 Passaic County Tech students.
"The only problem is, if we contribute one dime that's considered courtesy busing, and that opens us up to hazardous routes," said Smith. "As long as we don't have courtesy busing, we don't have to consider hazardous routes."
The school board revised its busing policy to eliminate hazardous routes last week. The district is required by state law to provide busing to high schoolers who live 2.5-mile or further away. Students impacted by the elimination of courtesy busing live within 2.5 miles.
Buglione said the vocational school has sent information and video evidence to the state seeking an exception. He said the information and the video evidence show the dangers students will face walking up Preakness Avenue to get to the school.
David Saenz, a spokesman for the New Jersey Department of Education, acknowledged the state has received the letter and that it is "under review."
Preakness Avenue is a narrow, steep incline that is winding and lacks sidewalks. If there were sidewalks, lights, and students did not have to climb up a steep hill lack of busing wouldn't be a problem, said Sailys Cabral, whose twin daughters are enrolled at the vocational high school.
"Everyone present knows how dangerous those roads are," said Cabral.
"I don't think our children should be denied an education due to busing," said Carrie Gonzalez, whose daughter attends the high school. She said the risk is too great for students to walk up the hill to the school. "My kids mean everything to me. Their lives are irreplaceable," she said.
Both mothers, Cabral and Gonzalez, organized parents to protest the busing cuts. Two dozen parents attended the afternoon meeting. "The ball is now in their court," said Cabral referring to the Paterson school district.
"We've got something on the table," said Albert Alexander, president of the Passaic County Technical Institute board. If no solution is reached before September, "The only losers in this situation are the kids," he said.
Email: [email protected]
Copyright © 2012-2023 Paterson Times all rights reserved.