Paterson Times
---
Sheriff: Paterson quality-of-life detail yields eight arrests
By Jonathan Greene
Published: October 25, 2017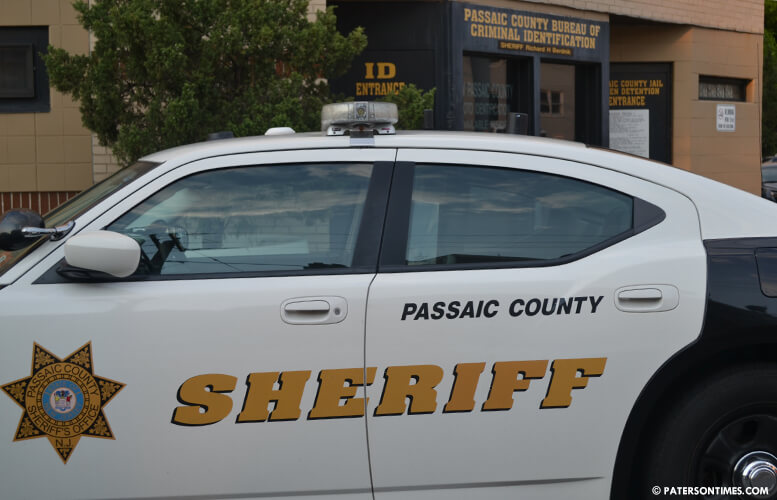 Eight people were arrested and 21 summonses were issued during a quality-of-life operation in Paterson on Tuesday, according to Passaic County Sheriff Richard Berdnik.
Berdnik said the detail resulted from "numerous" quality-of-life complaints from residents, business owners, and elected official. Authorities said the eight individuals arrested were found violating municipal ordinances and had outstanding warrants.
Steven Collazo, 52, of Newark; Michael L. Egizi, 32, of Little Ferry; Jose Gonzalez, 37, of Paterson; Carl Ellen, 32, of Paterson; Carlos Torres, 52, of Paterson; Deron Geroge, 38, of Paterson; Walter Stephens, age unknown, of Paterson; and Luis Pena, 31, of Paterson were apprehended during the operation.
Collazo had two warrants out of Paterson for $1,500. Gonzalez had two warrants out of Paterson totaling $950.
Egizi had an active criminal warrant from the Passaic County Superior Court for a second-degree robbery from August 28, 2017.
Ellen had a Passaic County court criminal warrant for drug possession from September 25, 2017.
Torres owed $41,723 in child support. His warrant was from November 21, 2013.
George had a criminal warrant from Passaic County court for criminal coercion and inflicting bodily injury from September 15, 2017.
Stephens owed $6,904 in child support. His outstanding warrant is from August 31, 2017.
Pena was arrested at around 4:30 p.m. He was among a group that was being issued tickets for blocking public passage in front of 264 Rosa Parks Boulvard.
Pena refused to give his name to officers and then provided a fake name, authoirties said. Officers told Pena he would be arrested for obstruction of governmental function if he did not provide his name.
Pena became nervous and fled towards the backyard of 264 Rosa Parks Boulevard. As he ran Pena allegedly discarded a small purple capsule that contained crack cocaine, authorities said.
Officers arrested Pena following a brief chase. He had two outstanding warrants out of Paterson for $1,350. One for resisting arrest and eluding by flight and another for simple assault.
Pena was charged with drug possession, resisting arrest, hindering apprehension, and given a ticket for blocking public passage.
Over the next several months, the sheriff's office will step up patrol and enforce municipal ordinances that prohibit group gathering in front of businesses, blocking of public passage, public intoxication, littering, loud music, and panhandling, Berdnik said.
"During the course of the detail, officers received support from the community who thanked them for addressing their everyday issues in their neighborhood and are hoping for us to return," Berdnik said.
Copyright © 2012-2023 Paterson Times all rights reserved.