Paterson Times
---
Mimms campaign claims to have unveiled non-existent plans for Paterson at kickoff event
By Jayed Rahman
Published: November 20, 2017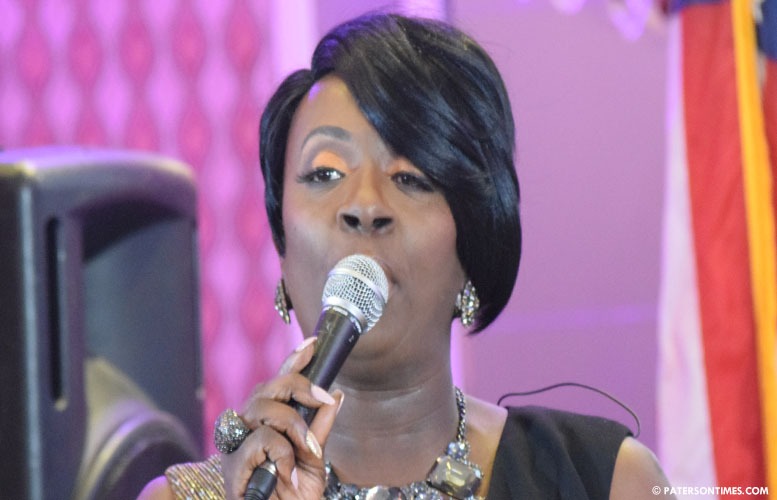 After delivering a 12-minute speech devoid of any specific plans to build what she described as a "better" Paterson at her campaign kickoff, school board member Lilisa Mimms and her team spent the weekend making false claims and complaining about news coverage of the event.
Mimms's campaign falsely claimed a report in the Paterson Times stated she would support hiking property taxes. "Your assumption that Dr. Mimms will be seeking a tax increase to support an increase in the recreation budget is inaccurate," claimed Michael Williams, who identified as being part Mimms' campaign, in an electronic message.
Williams' claim was false. The report stated she lamented property tax increases over the years and will seek out other sources, like the Passaic County government, to increase recreation spending. In her presence, during a conference call late Saturday afternoon, Williams claimed she never mentioned seeking funds from the Passaic County government to increase recreation spending.
Except, Mimms did in her speech. "I will meet with every local, state, and county officials to build partnerships to find funds to create opportunities so that our children can get off the corners and our adults are able to find a better way of life," she told 350-400 people on Friday night.
Williams emceed Mimms's campaign kickoff at the Brownstone House on Friday night. He was told the report does not contain any of his false claims, but Williams continued to spread his falsehoods on social media with the backing of a few credulous Mimms supporters.
Williams also disputed a part of the report that stated Mimms did not outline any specific plans. "She specifically laid out her actions for the 100 days," he claimed. "Were you not there?"
Mimms mentioned the word "plan" and "plans" several times in her speech. She also criticized candidates who talk, but present no plans. "We're here to hear the plans. We'll have a lot of people that will run and talk, but we have to question what are their plans," Mimms said in her speech. She fell in with the no-plan candidates she criticized at her event.
Williams was asked to provide a list of the plans his candidate purportedly laid out at the kickoff. He provided none.
Williams appeared to backpaddle in the same communication claiming "no one conveys a detailed" plan during a kickoff. He said his candidate will have a "forthcoming detailed plan."
After the false claims by Mimms and Williams, the Paterson Times made public a recording of Mimms' 12-minute speech. Her speech includes false claims. The most prominent is her claim that the city spends $1 million on recreation when in fact it spends roughly $2.5 million, according to budget records.
Mimms' campaign on Friday, when approached for an estimate of attendees, claimed as many as 1,000 people came to the kickoff. This was an obvious falsehood.
Mimms appears to have borrowed another page from president Donald Trumps' campaign book in questioning evident facts and attacking the media. Last year, she launched her campaign with a personal insult against councilman William McKoy, describing the longest serving member of the council as "expired."
McKoy described the name-calling as what is expected in politics in the age of Trump. She suffered a loss in that 3rd Ward race in 2016. She finished third place in a four-person race.
Mimms' campaign also found fault with the overly positive coverage of the campaign kickoff in the Alternative Press of Paterson. Williams claimed it was "too nice and generic." He said he is not "looking for that."
It's not clear whether Williams ever managed or served on a political campaign. He appears not to comprehend the role of the news media in elections.
Mimms complained about an incident related in the report that states her campaign workers were soliciting non-African-American attendees to pose for photographs with the candidate to showcase diverse support. She seemed to question a reporter's direct observation of the incident.
Mimms is a founding pastor at the New Beginnings Christian Outreach Ministries. She did not seek re-election for her school board seat; her term ends in January 2018.
She also serves on the Paterson Planning Board. She became the vice chairwoman of that board this year. Disgraced mayor Jose "Joey" Torres appointed her to that board.
Mimms never publicly distanced herself from Torres, who is serving a five-year prison term at the Bayside State Prison for stealing from taxpayers.
Email: [email protected]
Copyright © 2012-2023 Paterson Times all rights reserved.