Paterson Times
---
Inmate sues alleging Paterson cops assaulted him
By Jayed Rahman
Published: June 19, 2018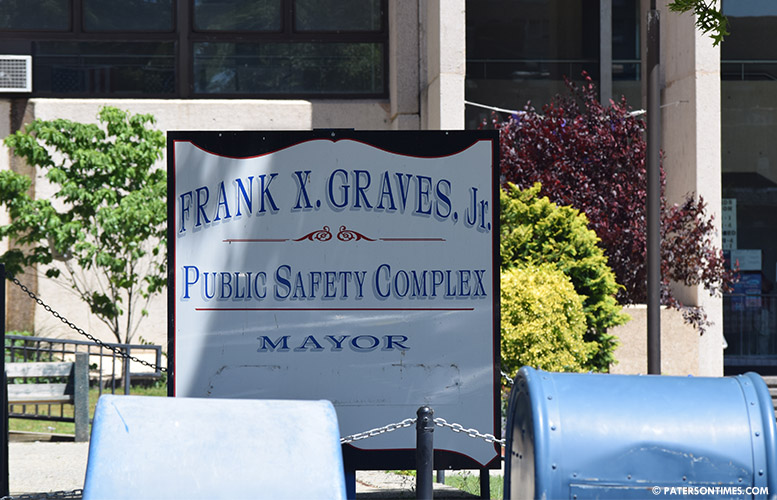 A Passaic County Jail inmate has filed a lawsuit in federal court alleging police officers assaulted him while he was walking behind the Frank X. Graves Public Safety Complex.
Tyreek J. Jacobs, the inmate, is seeking $3 million in damages, according to court documents filed earlier in the month. He alleges on May 2, 2018, police officer Robert Keegan pepper sprayed and kicked him in the midsection, a part of his body that had staples to heal a knife wound.
"Keegan was clearly aware of my staples but he proceeded to assault me. I was then strucked [sic] in face with a closed fist causing a deep wound to open up above my right eye," Jacobs wrote in his lawsuit filed on Jun. 1, 2018.
Other officers, who are not named in the lawsuit, joined. He claims those officers relentlessly abused and assaulted him.
Jacobs was placed in handcuffs that were so tight they left "deep wounds" on both of his wrists. His right hand was swollen and numb for 17 days, he claims in the lawsuit. He needed to get stitches on his face as a result of the alleged assault, according to the lawsuit.
The alleged incident took place behind the police headquarters. Jacobs had left his home on Bridge Street and began walking towards the rear of the public safety complex.
"I was arguing on the [lawsuit does not state phone or in-person] with someone unaware I was making a scene," wrote Jacobs. "I was so involved in with my conversation I didn't notice officer Robert Keegan approaching me shouting commands. When I didn't respond quick enough the officer maced me and tried to arrest me."
Jacobs wants Keegan, who has been on the police force for 23 years, fired from his job, according to the lawsuit.
"As I tried to recover I noticed it was hard to stand or walk so i [sic] was put in wheel chair. I got several stiches above my right eye and I also noticed some excruciating pain in my ribs, knees and face," wrote Jacobs in his court complaint. "I endured alot [sic] of pain and suffering and I now feel threatened everytime an officer appraoches [sic] me."
Email: [email protected]
Copyright © 2012-2022 Paterson Times all rights reserved.