Paterson Times
---
Developer willing to buy Paterson Armory, Leader Dye site for $8 million
By Jayed Rahman
Published: July 12, 2018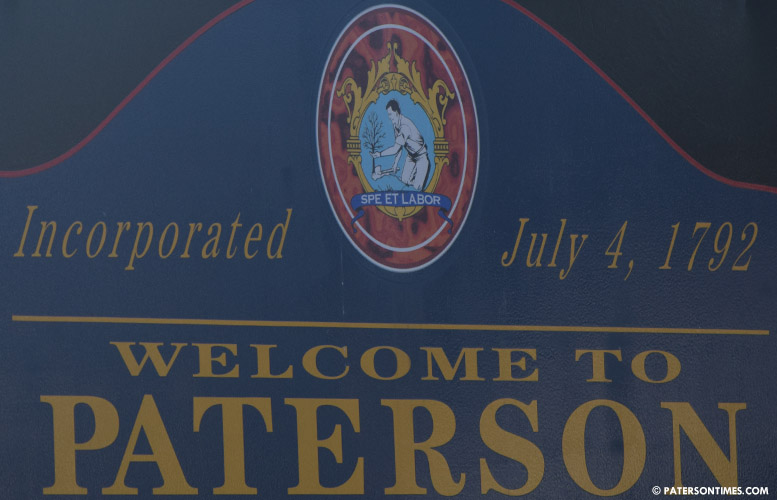 The Paterson Armory on Market Street for $3 million. The Leader Dye factory site on Madison Avenue for $5 million. These are the offers prominent developer Charles Florio made on Thursday morning for both sites that have been described as neighborhood eyesores.
Florio's offer for the Paterson Armory is six times the appraised value. His offer for the Leader Dye site is three times the assessed value of the property, according to municipal officials. His offers come at a time the city is seeking to sell both sites through a public auction.
"They have five days to accept my offer formally or I'll pick it up at the auction for a fraction of that price," said Florio.
Mayor Andre Sayegh and council members see the offers as extremely attractive.
"That's an impressive offer," said Sayegh referring to the price offered for the Paterson Armory. He said the building has been put out for request for proposal so many times over the years that his administration can start negotiating with a developer.
"We cannot do Leader Dye," said Sayegh. The site is not in a redevelopment zone and no request for proposals have been put out for the site.
Florio suggested he is willing to be flexible on the Leader Dye site.
"The price sounds attractive. I'd suggest the offer be put to legal," said William McKoy, 3rd Ward councilman, referring to the $5 million offer for the Leader Dye site.
Sayegh said the city council has to be on board for the sales.
"Wow," said Michael Jackson, 1st Ward councilman. "That's big." He liked the numbers and said he will consider supporting it.
"The five days appears to be a challenge," said McKoy. "I'd urge the administration to huddle."
Sayegh is huddling with his team to seriously look at the offers.
"It's that important that I've called for a team meeting this afternoon," said Sayegh.
Florio said he wants to build mixed-use developments, retail and housing at both sites. He is willing to go before the City Council to share his plans for both sites and collect their inputs and suggestions.
"Mixed-use, retail and housing, would go well in that area," said McKoy referring to Leader Dye site.
The city plans to hold an auction led by a private auctioneer to unload both properties. On Wednesday morning, both Jackson and McKoy said the auction was being rushed and urged it be slowed down.
"It's a great offer," said Flavio Rivera, councilman at-large. "I'm not against it." He said he would like to see more details of Florio's proposed plans for the two sites.
Rivera favored selling the Paterson Armory. He said the city has had the building for years and has done nothing to put it to productive use.
"It will spur economic growth in both of those wards," said Florio, who sent a letter expressing interest in buying both sites to municipal officials on Monday. He said he has no plans to seek tax credits or tax abatement deals to build at the two sites. He plans to hire Paterson residents for construction work.
Florio said he will have mixed-use buildings on both sites in matter of a year. He said the construction at both sites will be high quality.
"I have a commitment to Paterson," said Florio. He said the fast cash infusion from the sale of the sites could avert the proposed 2-percent tax increase on homeowners.
Email: [email protected]
Copyright © 2012-2023 Paterson Times all rights reserved.