Paterson Times
---
Paterson puts Main-Weiss intersection into hotspot zones
By Jayed Rahman
Published: August 1, 2018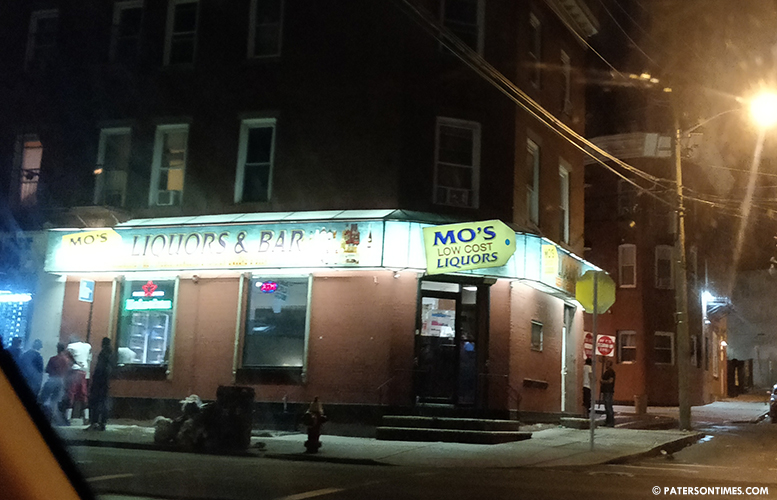 The city council passed a law on Tuesday night designating Main-Weiss intersection, site of three non-fatal shootings this year, as a hotspot crime zone.
Mayor Andre Sayegh and council members said the designation will reduce late night gatherings, gun violence, and other quality of life problems in the Lackawanna neighborhood.
Under the new law, businesses on Weiss Street from Main Street to Chadwick Street will have to close at midnight.
"When we have business owners that are not doing the right thing," said Michael Jackson, 1st Ward councilman, chairman of the public safety committee, "I think it's best practice we hold them accountable."
One particular business, Mo's Low Cost Liquors, has been described by officials as a crime magnet in the area. On any given night dozens of young men are gambling, drinking, and dealing drugs in front of the business.
Police officers during a liquor board hearing said some of the drug dealers were conducting transaction inside the business. A policewoman went inside to purchase hard liquor after 10 p.m. She bought a bottle of Remy Martin and bags of marijuana.
Mo's Low Cost Liquors racked up 17 license violation that earned it a 200-day suspension last week. The business has appealed the suspension and will remain open pending a hearing before the state liquor board.
"We're not going to tolerate it," added Luis Velez, 5th Ward councilman.
Sayegh has argued business curfew has worked elsewhere to reduce violence and quality of life problems.
The mayor and Velez were the main pushers behind the designation. Both men heard complaints from elementary school children, who complained about not being able to sleep at night due to loud music and gunshots.
Shahin Khalique, 2nd Ward councilman, later joined. He sponsored the measure designating the area as a hotspot. He described the business curfew has very "effective" in curbing problems elsewhere in the city.
The Main-Weiss hotspot is the 18th in the city. Many of designated areas saw remarkable drop in non-fatal shootings.
The council passed the measure without opposition following a public hearing.
Email: [email protected]
Copyright © 2012-2023 Paterson Times all rights reserved.