Paterson Times
---
Paterson pays $200,000 to settle teen's police brutality lawsuit
By Jayed Rahman
Published: October 2, 2019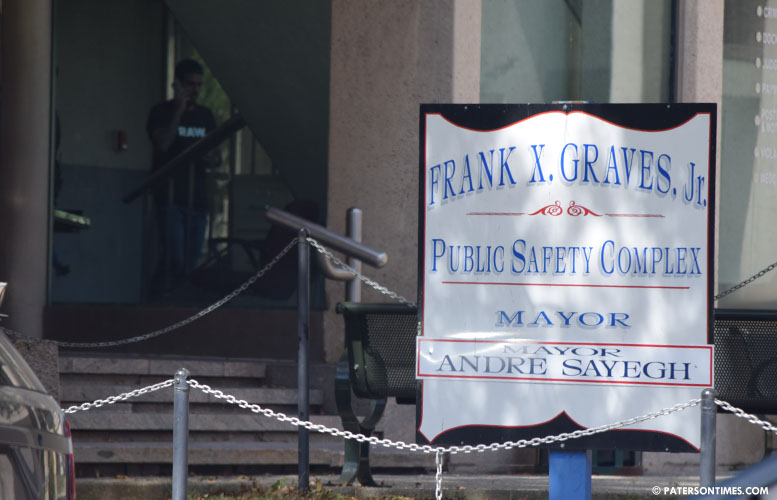 Municipal officials agreed to pay $200,000 on Tuesday night to settle a police brutality lawsuit filed by a teenager and his family.
Larry Martinez, a 17-year-old senior at the school of Science, Technology, Engineering, and Mathematics at John F. Kennedy High School at the time of the alleged incident, claimed five undercover police officers "viciously assaulted" him on Jan. 15, 2016.
At 10 p.m., Martinez drove home from his girlfriend's house. While parking in front of his home on Morris Street, a black SUV stopped in front of his car. Five people, later identified as police officers, approached the driver's side of his vehicle.
One officer opened the car door and screamed at him to get out. Scared, Martinez got out and began to back away so the men, who he thought were criminals trying to steal his car, could take the car and not harm him, says the lawsuit.
An officer then suckers punched Martinez in the left eye. Then two other officers began to "viciously beat" him with blows to the face and body, according to the lawsuit. Martinez fell to the ground and was "savagely" kicked. He scrunched into a fetal position to defend against the blows, according to the lawsuit.
Officers laughed at him. One officer flipped Martinez on his stomach and had two others hold him down by his limbs, says the lawsuit
An officer sat on Martinez's back and began to choke him with both hands.
"Go to sleep!" screamed one officer. Martinez, thinking the officers were robbers, kept resisting their attempt to force him to lose consciousness.
"He doesn't give up," a frustrated officer allegedly uttered as Martinez struggled.
The police officers stopped choking him and handcuffed him. He was forced to get on his feet and was walked to a nearby sidewalk. There he was ordered to sit down on the curb.
Police account
Police account of the incident differed. A police officer knocked on the window of the vehicle and identified himself as an officer.
Martinez allegedly pushed open the door and began to scream, "The cops are the devil I want to kill myself," according to a police report. He allegedly ran from police. Officers chased him. An officer tackled him to the ground. At the time Martinez fell to the ground and sustained a laceration to his right eye.
Martinez allegedly began to "act paranoid and erratic" once placed under arrest. He appeared "emotionally disturbed or under the influence of a hallucinogenic drug with visible red blood shot eyes," says the police report.
"They are coming for me," Martinez allegedly rambled, according to the police report.
Police, without consent or warrant, began to search his car, says the lawsuit. They also searched him.
Martinez's car was "thoroughly ripped apart," says the lawsuit, but officers did not find any contraband. The officers then began to yell at him asking what drugs he was taking and where he lived.
The officers went to his house. His mother, who speaks only Spanish, opened the door. The officers searched Martinez's room without a warrant, says the lawsuit.
While the officers searched his room, Martinez's mother Carmela Garcia Cruz told the officers her son was a "good boy" and has never "done drugs." Martinez is described as a "model" youth in the lawsuit. He was attending high school and working part-time at the Willowbrook Mall in Wayne. He did not have any criminal records and had no prior adverse interactions with law enforcement, says the lawsuit.
Other police officers appeared at the scene and an ambulance was called.
Police asked who would accompany Martinez in the ambulance. Both Martinez's mother and father agreed to go in the ambulance. Cruz spoke to her son and got an account of what transpired. Her son told her police officers attacked him.
Cruz broke down and began to cry. She got out of the ambulance. She saw the five officers "nervous" and having a serious conversation with the other officers in uniform that had arrived at the scene. She could not understand what was being said.
Cruz wanted to confront the five officers for beating her son. She located the officer that translated for her in the apartment and told him what the officers did to her son was outrageous, says the lawsuit.
"Why are you saying that my son is drugged? He's not on drugs. He's never done drags. How could you say that to me?" the mother told the officer.
"Don't worry, miss. We're not going to charge him with anything," the translating officer said to her.
"Charge him with anything? You can't charge him even if you wanted to. He hasn't done anything wrong. They hit him," replied the angry mother.
Martinez was put into the ambulance and taken to St. Joseph's Regional Medical Center.
In front of one or more officers, Martinez told the emergency medical technician (EMT) he had been beaten by police.
"That sucks," the EMT allegedly replied. The lawsuit states the EMT allegedly covered up for police by stating in the report Martinez's injuries were "accidental."
The lawsuit named police director Jerry Speziale, ex-police chief William Fraher, and four police officers, Mohan Singh, Anthony DeGiglio, Eric Montoya, Louis Pacelli.
Police officers allegedly "acted like goons" in the incident, says the lawsuit. Neither showed their badges nor had a warrant, claims the lawsuit.
On Jan. 18, 2016, Martinez and his parents filed an Internal Affairs complaint against the officers. Police subsequently charged Martinez with obstructing a governmental function in alleged retaliation for filing the complaint, says the lawsuit. The charges were dropped on Aug. 11, 2016.
Council members held a closed-door discussion with the city's attorneys before approving the settlement.
Councilwoman Lilisa Mimms asked whether any corrective actions were taken by the city. She did not receive an adequate response from the administration. She voted against the settlement, she said.
Police director Jerry Speziale did not respond to a call for comment on Wednesday morning.
Email: [email protected]
Copyright © 2012-2021 Paterson Times all rights reserved.