Paterson Times
---
Paterson Habitat for Humanity gets $2.6 million grant to build homes
By Jonathan Greene
Published: December 18, 2020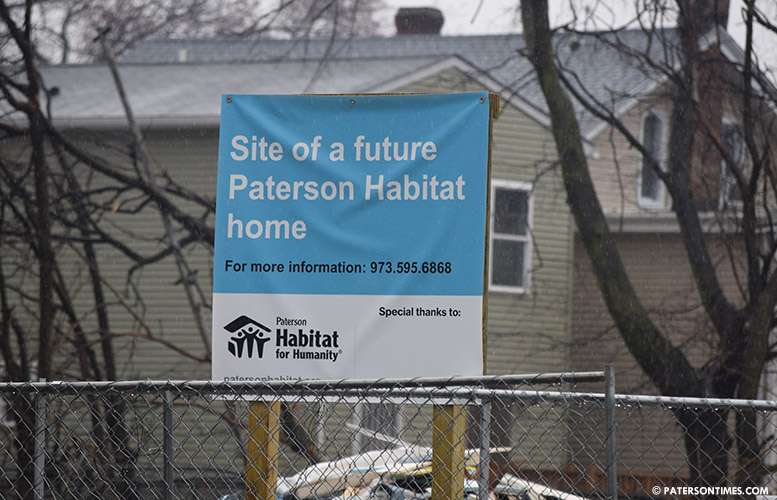 The New Jersey Department of Community Affairs awarded $2.6 million to the Paterson Habitat for Humanity to construct more than a dozen single-family homes for low-income families.
Funds from the Affordable Housing Trust Fund (AHTF) will be used to build 13 homes. Houses will be built in the area of Harrison and Governor streets.
"I committed to using Affordable Housing Trust Fund money for its intended use, and these awards in Paterson demonstrate the first fruits of that effort and our continued dedication to affordable housing and to moving New Jersey's economy forward," governor Phil Murphy said in announcing the award on Tuesday. "It is my pledge to secure quality, safe affordable housing options for as many families as possible. We will continue to partner with nonprofits to create innovative housing solutions to address Passaic County's affordable housing shortages."
Paterson Habitat for Humanity is known for building homes and eliminating blight in some of the toughest areas of Paterson. The nonprofit builds the homes and then sells it to families for zero interest loans.
"Affordable housing has been a key component in our ability to diversify our communities and ensure that all people have housing options, no matter their income," senator Nellie Pou, who represents the district that includes Paterson, said. "The constituents in my district will greatly benefit from this funding and I am more than confident it will help us to continue to build up our communities."
Copyright © 2012-2022 Paterson Times all rights reserved.