Paterson Times
---
Paterson couple arrested in Barnegat for Van Houten Street murder
By Jonathan Greene
Published: September 24, 2021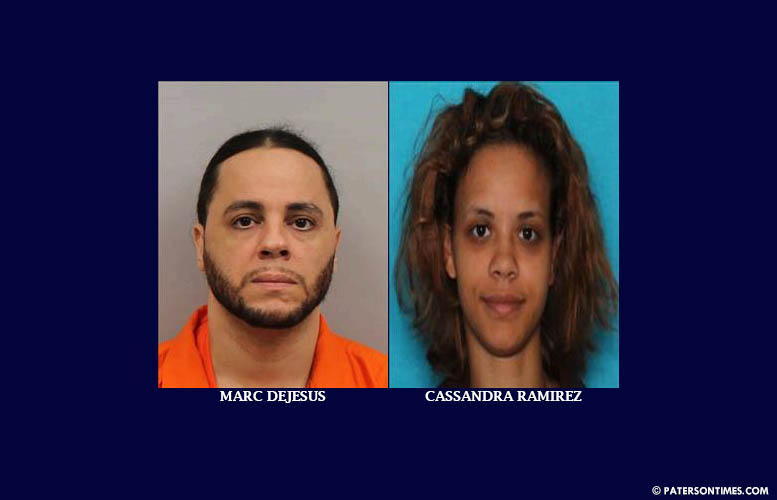 A couple on the run for a murder that occurred in Paterson were arrested in Barnegat on Friday, according to the Passaic County Prosecutor's Office.
Marc DeJesus, 44, and Cassandra Ramirez, 32, both of Paterson, have been charged with murder, possession of a handgun for an unlawful purpose, and unlawful possession of a handgun.
Authorities said the couple is allegedly responsible for the murder of 60-year-old Hector Guzman on September 14.
Police found Guzman lying on the roadway in front of 250 Van Houten Street with an apparent gunshot wound.
DeJesus and Ramirez fled the city. They were arrested by the Paterson Police Department, the Passaic County Prosecutor's Office, the United States Marshals' Fugitive Task Force, and the Barnegat Police Department in Barnegat.
DeJesus jumped out of a second-floor window upon seeing police, but could not get away. Ramirez was captured without an incident.
Both face life in prison if convicted.
Copyright © 2012-2023 Paterson Times all rights reserved.