City Politics
Mayor Andre Sayegh's administration came under scrutiny on Tuesday night for excessive overtime spending in the business administrator's office.
Police News
A city man has pleaded guilty to aggravated assault for trying to strangle his girlfriend during an argument.
A body with apparent gunshot wounds was recovered from the Pennington Park on Sunday morning, according to the Passaic County Prosecutor's Office.
The police issued violations to seven businesses, including shutting down a hookah lounge that had hundreds of people allegedly violating social distancing rules, during a three-day crackdown, according to public safety director Jerry Speziale.
A city man pleaded guilty to purchasing heroin on Hemlock Street, a quiet street in South Paterson that has witnessed increased drug trafficking and gun violence.
A man from Bergenfield was wounded in a shooting in the area of Elizabeth and Main streets early Sunday morning.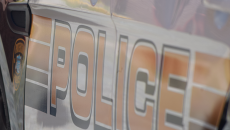 A city man was wounded in a shooting on Main Street early Saturday morning, according to the Passaic County Prosecutor's Office.
Education
School board member Emanuel Capers, who went on an all-expenses paid trip to Arizona funded by a potential vendor, resulting in ethics charges that dogged him for two years, has been issued a six-month suspension by the New Jersey Commissioner of Education.
The school board adopted a policy this month that calls for every Paterson high school senior to complete financial aid forms to increase the district's college-going rate.
An outbreak of the new coronavirus at the Paterson school district headquarters has grown to four cases on Wednesday, prompting superintendent Eileen Shafer to have almost all employees work remotely for the next 14 days.
An outbreak of the new coronavirus at the Paterson school district headquarters has grown to four cases on Wednesday, according to sources.
A coronavirus outbreak at the Paterson Public Schools headquarters has forced the closure of an entire floor.
School officials have decided to keep Paterson schools closed and learning all-remote until January 19.
Health
The New Jersey Motor Vehicle Commission in Paterson will be closed until Friday, October 16 after an employee tested positive for Covid-19.
Assistant public works director Manny Ojeda tested positive for Covid-19, forcing more than a dozen municipal employees, including key members of mayor Andre Sayegh's administration, to quarantine.
The Paterson mobile testing unit will begin providing Covid-19 tests to residents on Monday morning.
Passaic County officials have set aside a date to provide free Covid-19 saliva testing for school employees.
A nurse handed Stephanie Robertson a nasal swab to collect specimen from both of her nostrils for a Covid-19 test. She swabbed one nostril, but forgot the other.
The U.S. Department of Housing and Urban Development (HUD) has awarded a $3.4 million grant to Paterson to remove lead from low-income housing units.
Business
Municipal officials refused to grant entertainment and dance hall licenses to Hornitos Bakery on 21st Avenue citing "constant" loud music.
Bergen County and Bergen New Bridge Medical Center purchased 110,000 N95 masks from a Paterson manufacturing company in preparation for a possible resurgence of coronavirus cases in the fall.
A bar in the Hillcrest section has been issued violations for allegedly selling liquor to underage patrons and allowing indoor hookah smoking.
Sports
A pair of brothers known for bringing home gold from national and international jiu-jitsu competitions did it again. Jason Dixon and Jalen Mitchell returned to Paterson with gold and bronze medals from the Pan IBJJF Jiu-Jitsu Championship, biggest martial arts competition in the world for kids, held in Long Beach, Calf. last Sunday.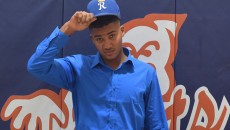 Frandy Cuevas played for the Eastside High School baseball team for a year. His coach immediately recognized greatness.
12-year-old Jalen Mitchell defeated his opponent to win gold in the boys Teen 1 orange belt featherweight category at the Pan Kids IBJJF Jiu-Jitsu Championship in California.