City Politics
Mayor Andre Sayegh's administration is spending $1.15 million to renovate the Putnam Oval baseball field on Lafayette Street.
Police News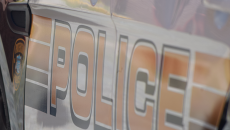 A city man was wounded in a shooting on North Main Street early Sunday morning, according to the Passaic County Prosecutor's Office.
A city man has been arrested and charged with attempted murder for his alleged role in the shooting of a 19-year-old man on Carroll Street, according to the Passaic County Prosecutor's Office.
New Jersey is conducting a gun buyback program in several cities, including Paterson, on August 7 to reduce street gun violence.
Fourteen alleged members of the Paterson set of the Trinitarios street gang face drug racketeering charges following an eight-month investigation that acting Attorney General Andrew J. Bruck called his "opening salvo" in the state's campaign against gun violence.
An eight-month long investigation into a set of the Trinitarios street gang in Paterson yielded racketeering charges against 14 alleged drug dealers, acting New Jersey attorney general Andrew J. Bruck said on Thursday.
A judge ordered the detention of a man accused of running a child pornography distribution network using Facebook Messenger, according to the Passaic County Prosecutor's Office.
Education
School officials have awarded a $500,000 contract for the purchase and installation of a new artificial turf field at the Bauerle Field on Oak Street.
The Paterson school district is receiving $106.7 million in American Rescue Act funds. School officials outlined a plan to spend the money late last month.
I'd like to take this opportunity to congratulate all of our bright students on completing their high school experience. In fact, I want to congratulate all of our students who are moving up this year.
The Paterson Education Association, the teachers' union, awarded scholarships to two graduating Eastside High School students.
The teachers union took a no confidence vote against superintendent Eileen Shafer on Wednesday for a series of decisions she made, including reopening schools for teachers and staff, amid the Covid-19 pandemic.
A teachers' union official sent an email wanting to know when a broken air compressor in a classroom at the Edward W. Kilpatrick Elementary School would be fixed on Tuesday afternoon.
Health
With the partial re-opening of schools on Tuesday, the city's Covid-19 vaccination site has been moved from International High School to the Division of Health in downtown Paterson.
Uber is offering 5,000 free rides to vaccination sites for Paterson residents to boost vaccine access for underserved communities, announced assemblywoman Shavonda Sumter on Monday afternoon.
Health officials will begin vaccinating residents from the city's mobile health unit on Thursday.
After getting a notice to pause giving the Johnson & Johnson vaccine because of concerns over blood clots in small number of recipients, municipal officials cancelled all primary dose vaccinations at the International High School site on Tuesday morning.
Passaic County has partnered with the Federal Emergency Management Agency (FEMA) and St. Joseph's University Medical Center to roll out an initiative to vaccinate residents in undeserved parts of Paterson, Passaic City, and Prospect Park.
A Clifton man, who allegedly sent threatening text messages to Paterson police chief, has been indicted.
Business
The Greater Paterson Chamber of Commerce picked Orlando Cruz to serve as its president, making him the first Latino to serve as the head of the 113-year-old organization.
The state has reopened pre-registration for its Small Business Emergency Assistance Grant Program, giving small business owners and nonprofit organizations that have not previously applied for grant funding a chance to pre-register as a preliminary step towards obtaining up to $20,000.
State officials approved $17 million in tax credits for the 74-unit low-income housing project being built at the Argus Mill on Van Houten Street.
Sports
A pair of brothers known for bringing home gold from national and international jiu-jitsu competitions did it again. Jason Dixon and Jalen Mitchell returned to Paterson with gold and bronze medals from the Pan IBJJF Jiu-Jitsu Championship, biggest martial arts competition in the world for kids, held in Long Beach, Calf. last Sunday.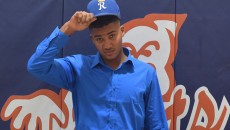 Frandy Cuevas played for the Eastside High School baseball team for a year. His coach immediately recognized greatness.
12-year-old Jalen Mitchell defeated his opponent to win gold in the boys Teen 1 orange belt featherweight category at the Pan Kids IBJJF Jiu-Jitsu Championship in California.