City Politics
The city is buying a dozen tablet computer devices for City Council members to reduce paper usage.
Mayor Andre Sayegh's administration secured approval for a $39.83 million temporary budget, fourth since the start of the fiscal year in July, to keep the government running through the end of February.
Mayor Andre Sayegh cited recent events following the death of Jameek Lowery on Thursday afternoon to unveil a series of measures to re-build trust between law enforcement and the community.
Police News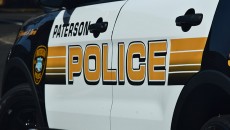 Two men were injured in a shooting on East Main Street on Tuesday afternoon, according to the Passaic County Prosecutor's Office.
The city's firefighters extinguished flames at a Doremus Street house late Sunday night.
A man from Prospect Park was injured in a shooting in Paterson early Monday morning, according to the Passaic County Prosecutor's Office. The victim, 21-year-old, was struck by gunfire at around 12:39 a.m. on Belmont Avenue, police said. Police located the victim inside a residence on Belmont Avenue suffering from a non-fatal gunshot wound. He…
Education
The city's school board put off awarding $600,000 worth of legal contracts to eight law firms – including some with political ties – last week.
A dozen city schools will offer advanced placement programs focused on research, team work, and communication skills beginning in the 2019-20 academic year, announced superintendent Eileen Shafer on Monday morning.
The school board voted to keep the two women, who led the Board of Education for the past year, at the helm at the reorganization meeting on Thursday evening.
Business
The police arrested the owner of Besan Café, site of a shooting that left a man and woman wounded two weeks ago, early Saturday morning, according to police director Jerry Speziale.
Orlando Cruz will take charge of the downtown Paterson special improvement district beginning next year.
The New Jersey Department of Health picked 6 winners out of 146 applications, including one in Paterson, on Monday to grow medical marijuana and open dispensaries.
Sports
The long running Thanksgiving Day gridiron battle between Eastside and Kennedy High School will be played the day before this year.
Veronica Aponte walks through the Wrigley Park section – the most crime ridden neighborhood in Paterson – to get to Eastside High School. She needed to learn some self-defense skills to protect herself, so she signed up for the school's afterschool jiu-jitsu program.
The brothers from South Paterson defeated their opponents at the Pan Kids International Brazilian Jiu-Jitsu Federation (IBJJF) Jiu-Jitsu Championship 2018 in California to bring home gold medals.