City Politics
After being out for years, the lights on the North Straight Street Bridge were turned on last week.
Police News
The police arrested two men in their investigation into an August shooting on Park Avenue, according to the Passaic County Prosecutor's Office.
Five cities in New Jersey, including Paterson, are launching Opioid Response Teams to tackle opioid addiction and overdose deaths.
Three 14-year-olds were injured in a shooting on Hamilton Avenue on Monday night, according to information released by Passaic County prosecutor Camelia Valdes.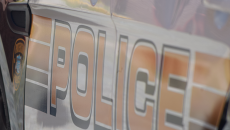 A city man allegedly in possession of a handgun led a police officer on chase through Fair Street Sunday night before falling to the ground, according to public safety director Jerry Speziale.
After a pair of fatalities rocked the city, Paterson police took no chances over the past weekend by saturating the streets with officers.
A city employee has been arrested for allegedly stealing more than $75,000 from the Board of Health, according to the Passaic County Prosecutor's Office.
Education
Eight months after blasting charter schools for taking millions of dollars from her budget, school superintendent Eileen Shafer joined charter school leaders to form what's called the "All City Education Council."
Former security director James Smith has threatened to file a $5 million lawsuit against the Paterson Public Schools, according to public records. Smith filed a claim notice on Sept. 27. He alleges the school district suspended him with pay "in retaliation and wrongfully and improperly did not renew" his employment contract in May 2019. He…
School board candidate Corey Teague received an endorsement from the New Jersey Green Party on Tuesday evening.
Students' standardized test scores dropped in mathematics and slightly increased in language arts in the 2018-19 school year, according to data made public by the Paterson Public Schools.
Three elementary schools in Paterson are getting musical instruments like ukuleles, recorders, and hand drums.
The school board is considering awarding a $75,000 legal contract to attorney Karen A. Murray, who is the wife of the district's chief attorney Robert E. Murray.
Business
Brother's Produce, the produce market at the center of the Hepatitis A case that prompted a state health alert, has removed all produce from Sept. 30 to Oct. 5, 2019, according to a statement the business issued on Saturday afternoon.
State health officials are asking anyone who purchased produce from the Brother's Produce in Paterson over the past week to discard them due to a confirmed case of Hepatitis A.
A four-story housing complex made up of 24 apartments is going up on Summer Street, according to municipal records.
Sports
Frandy Cuevas played for the Eastside High School baseball team for a year. His coach immediately recognized greatness.
12-year-old Jalen Mitchell defeated his opponent to win gold in the boys Teen 1 orange belt featherweight category at the Pan Kids IBJJF Jiu-Jitsu Championship in California.
Municipal officials celebrated the renovation of the historic Cricket Clubhouse, a red building visible from Route 20, at Eastside Park on Monday morning.