City Politics
The nine-member city council unanimously adopted the mayor's neighborhood stabilization program ordinance during its regular meeting on Tuesday evening.
Almost a dozen city residents are running for three — three-year term — up for grabs school board seats.
In a 5-4 vote during Tuesday evening's city council meetings, members of the governing body approved a 2-percent tax increase for city property owners.
Police News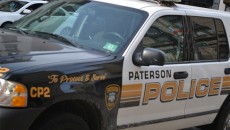 A city man was wounded while inside a vehicle near North Main and Arch streets during the evening hours of Sunday, according to the Paterson Police Department.
A city police officer who was pilloried in the Paterson Pulse newspaper after an unfriendly interaction with the publication's founder lost her case in an appeal in the New Jersey Superior Court earlier in the month.
A Clifton man who sexually assaulted a mentally and physically disabled individual in the city on July 12 was brought into custody yesterday, according to the Passaic County Prosecutor's Office.