City Politics
Municipal officials approved entertainment and dance hall licenses for the controversial Paterson Art Factory on Tuesday night.
Police News
Two city men were arrested with marijuana and heroin in a traffic stop on Governor Street early Friday evening, according to Passaic County Sheriff Richard Berdnik.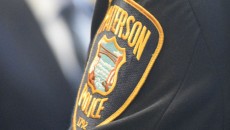 A city man died on Wednesday afternoon after a vehicle struck him while he was crossing Main Street, according to the Passaic County Prosecutor's Office.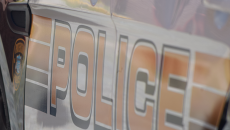 A teen has been charged with juvenile delinquency for crashing a vehicle on Getty Avenue after leading police on a chase from Haledon to Paterson, according to the Passaic County Prosecutor's Office.
A quality of life sweep on Van Houten Street between East 18th and Summer streets, a part of Paterson known for drugs and prostitution, yielded a dozen arrests on Thursday, according to Passaic County Sheriff Richard Berdnik.
A Passaic County jury has convicted a Paterson man for leaving the scene of a motor vehicle accident.
Although murder rates dramatically increased, overall crime in Paterson dropped five-percent in 2019, according to police data.
Education
A Hudson County political action committee (PAC) spent $15,180 to support three candidates – Vincent Arrington, Dania Martinez, and Jeyss Abreu – in the Board of Education elections last November.
A city student has been accepted to an Ivy League school, according to Paterson Public School District officials.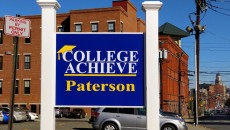 A member of the Board of Trustees at the College Achieve Paterson Charter School has been suspended for 30 days for allegedly violating the School Ethics Act, according to state records.
The salary of the chief special education officer Cheryl Coy climbed by $41,381 or 35-percent amid ongoing issues with the Paterson school district's special education program, according to public records.
The school board is making progress in securing full local control of the district, according to a state report presented to the New Jersey Board of Education this week.
School board members on Thursday night picked Kenneth Simmons to lead the Board of Education as president.
Business
The 14-story office building at the heart of downtown Paterson has been sold for $15.3 million.
The owners of the Paterson Medical Plaza, a large commercial complex on Straight Street near Getty Avenue, have defaulted on a $5.9 million loan issued by TD Bank, according to court records.
An almost 4,000 square feet medical marijuana dispensary opened with fanfare on 3rd Avenue on Friday morning.
Sports
Frandy Cuevas played for the Eastside High School baseball team for a year. His coach immediately recognized greatness.
12-year-old Jalen Mitchell defeated his opponent to win gold in the boys Teen 1 orange belt featherweight category at the Pan Kids IBJJF Jiu-Jitsu Championship in California.
Municipal officials celebrated the renovation of the historic Cricket Clubhouse, a red building visible from Route 20, at Eastside Park on Monday morning.