City Politics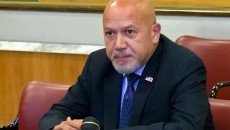 The city's disgraced former mayor Jose "Joey" Torres was seen working at the Brownstone House, according to sources.
Passaic County Superior Court assignment judge Ernest Caposela on Wednesday morning dismissed official misconduct charges brought against council members by the publisher of the New Jersey Pulse newspaper.
The city has awarded a contract for site work at the Vistas Park at the very end of Jasper Street.
Police News
A city man has been found guilty in the 2014 killing of 33-year-old Ferron Green, according to the Passaic County Prosecutor's Office.
The city's police are investigating a shooting on the corner of Carroll and Governor streets, four blocks away from School 6.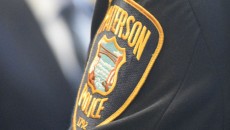 A city man has been charged with weapons offenses for shooting himself with a sawed-off shotgun, according to the Passaic County Prosecutor's Office.
Education
The city's school district assigned an off-duty police officer to the Edward W. Kilpatrick School on Friday morning in response to parents' complaints of drug addicts, prostitutes, and vagrants hanging about the elementary school.
Zaheen Aeron and Nadia Arias never planted anything in their eleven years of existence. Both students of the Paterson Gifted and Talented Academy wasted no time getting their hands dirty digging through mulch to reach soil and bury roots of switchblade grass plants in their school's new rain garden.
Four of the nine candidate running for three available school board seats discussed zero tolerance for bullying, state underfunding, and the need for more drug abuse counselors at a forum hosted by the Paterson Education Fund inside the John F. Kennedy High School television studio on Monday evening.
Business
The Kontos Food company was awarded a $29.68 million grant on Thursday to expand its footprint in Paterson, according to the New Jersey Economic Development Authority (EDA). As part of the expansion the firm will create 46 full-time jobs in the city.
The New Jersey Economic Development Authority (EDA) is offering small business grants to businesses in eligible areas in Passaic City and Paterson. State has created two business incentive programs to spur economic growth in its poorer cities.
The city has suspended three liquor establishments. Two were suspended for selling alcohol to underage patrons and a third for selling before the legal hour on a Sunday, according to municipal records.
Sports
For the second year in a row, two brothers – Jason Lambert Dixon Jr. and Jalen Malik Mitchell — from South Paterson brought home medals from the Pan Kids Jiu-Jitsu Championship.
A bill introduced in the New Jersey Assembly in response to the Eastside High School basketball scandal calling for the prohibition of "buying, selling, making or altering high school transcripts with the intent to deceive" advanced on Monday.
Investigators from the New Jersey Division of Criminal Justice have been contacting staff members at the school district as part of a probe into the Eastside High School basketball scandal, according to a report in the Star-Ledgar.